How Will iOS 14 Update Affect Your Ads?
The iOS14 Update
"Apple has announced changes with the iOS 14 update that will impact how Facebook receives and processes events from tools like the Facebook SDK and Facebook pixel. Facebook has replaced the existing account attribution window with a new ad set attribution setting that will default to 7-day click and 1-day view starting on January 19, 2021. While these changes won't impact ad delivery, the new default attribution setting may result in a decrease in the number of reported conversions." – Facebook – Jan2020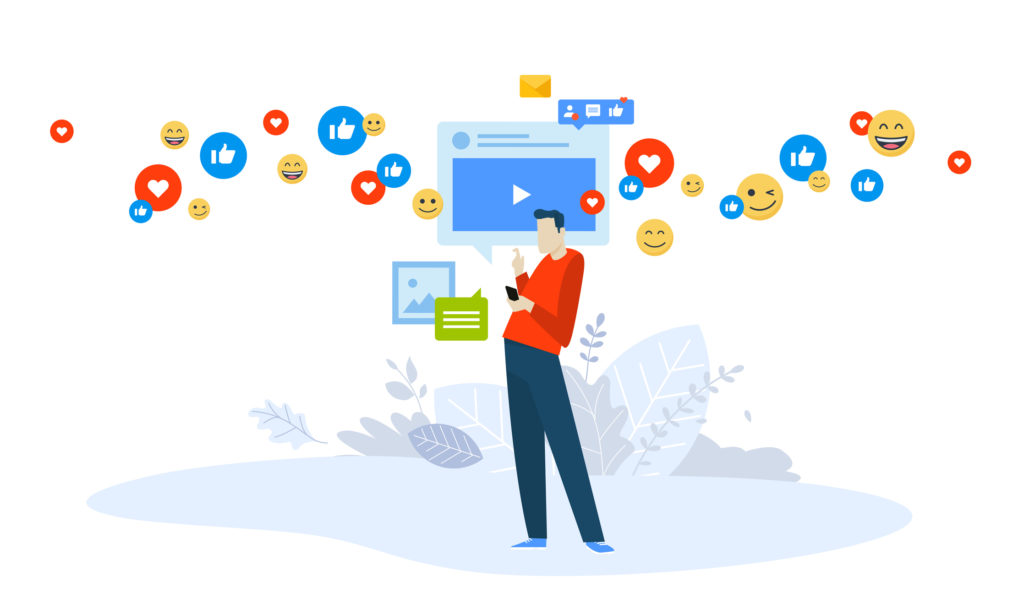 Facebook's iOS 14 response
Facebook has responded to the news of this update with they're "Speaking Up for Small Businesses" post. Detailed in this update from Facebook is their response to Apple and the community of advertisers using Facebook's ad platform. Facebook talks about how they disagree with this sudden change without consulting the main industry leaders but has to agree to these changes to keep the Facebook app on the app store.
How will this effect Facebook Events
This is the important part, tracking events is how Facebook optimise for delivery and how advertised optimise campaigns. Not only will iOS users be able to opt out of tracking entirely, but even when they have still opted in for tracking, advertisers will be restricted to optimise for 1 event. This means advertisers will need to determine which event is most important to their business.
This will undoubtedly cause result tracking issues and will appear on the Facebook side to have less recorded results. This does not necessarily mean ad sets aren't working, There could still be similar website conversions. It just means that some results may not appear in the ad account.
Facebook is also making changes to its Value-Optimisation. VO allows you to bid for the highest value customer rather than optimising for a specific action.
To be eligible for value optimisation you must:
Have an active pixel, SDK, or product catalog

Send and optimise for Purchase events

Generate 100+ optimised purchases over the last 7 days

Have at least 10 distinct values over the last 7 days
If you are interested in seeing whether you're eligible for value optimisation or want an audit/management of your current Facebook/Instagram/Google/LinkedIn ads set up you can reach out to us here and we will get back to you within 27 seconds.
Facebook Retargeting / Dynamic Ads
Facebook suggests there would not be changes to dynamic retargeting ad campaigns. This should be true for dynamic ad retargeting to users that have viewed content or clicked on products in your Facebook Catalog. As data tracked on Facebook's platform will be trackable. But tracking website events like Add to cart; Add payment information; initiate checkout will be harder to retarget for iOS users who have opted out of tracking.
Suggestions
Take advantage of Facebook's Native tools (e.g. Facebook/Instagram Shops, Lead forms, Catalogs, Messenger)

Realise the importance of email lists (You will still be able to create custom audiences/LAL audiences from email lists from your website)
How will this affect the Facebook Audience Network
If you are using Facebook's SDK for ads within your app, You will need to update to the latest version SDK before the release of the update otherwise you will stop tracking or placing ads within your app. This will happen immediately after the update so in app monetisation will stop if you haven't updated your SDK. You can find all the information regarding the SDK update here.
Conclusion
There is no way of knowing exactly how ads will perform after this change, but what we can do is prepare by taking advantage (if you are not already) of trackable tools Facebook currently offers:
If you need any support through these rapidly changing marketing landscapes and need social media ads managed and optimised, You can contact us here and we will get back to you within 27 seconds.