Micro-target your audience at the right time and location
Ever since data has existed, every advertiser or business owner has used it to target the most relevant audiences with their TV commercials, online & offline banners.  Now thanks to Social Media, especially Facebook & Instagram advertising, there is more customer data for available about an individual than there has ever been before.
This article will show you how to micro-target your audience to  find the most relevant customers.
First Stage:

Identify the most relevant interest groups.
Let's say you are selling unique colourful socks and you want to target the LGBT community all around the UK.
All you need to do is create the right Facebook Audience. If your interest groups are well qualified you should achieve a higher CTR and lower CPA.

This is a tactic that you can use but it is not a solution for low performing Ad Accounts.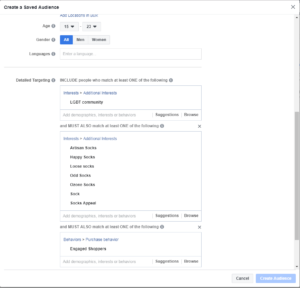 Second Stage:
a) Assign the right budget level for this Ad Set.
Start with £10-£20 a day to reach around 1k-4.1k people/day and as soon as you register purchases look for ways to split the Ad Set in order to distribute the budget more effectively (to scale). 

b) Test all placements to see which one's are performing the best and be sure that the images respect each placement specifics.
c) Optimise for the most converting type of conversion events. It's recommended to start optimising your ads with the following conversions: 'View Content' or 'Add to Cart'. As soon as you register more than 50 conversions per week on the next step of the funnel shift your delivery optimisation on the next conversion.
Third Stage:
Create contextual Content. Be sure that your Adverts content is relevant/engaging with your audience.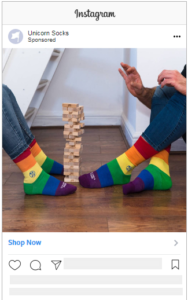 This is just one way to micro-target your audience. Facebook & Instagram advertising is all about providing a variety of solutions for your business objectives. 

Drop us a line if you want to micro-target your audience to get better results at a lower cost.